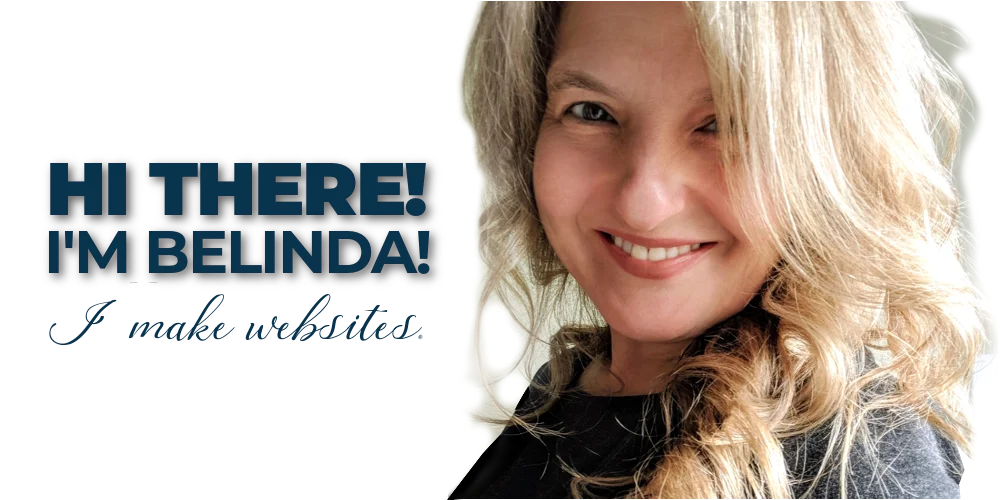 I wrestle with the idea of sharing personal information on my website: after all, this whole thing is about you, not about me.
However, WiNiTh is a small web design company and I work closely with my clients, so introducing myself seems like the right thing to do. So, here I go.
About WiNiTh
Based out of the St Margaret's Bay area of Nova Scotia, WiNiTh is a web design company owned by Belinda Naugler Adams. That's me!
I started my professional career in information technology and corporate support applications in 1993 while living in Toronto. Since founding WiNiTh in 2009, I have been working exclusively on the design and development of feature-rich, visually engaging, search engine-friendly, responsive websites.

About Belinda
I do a lot of volunteer work. I'm serious when I say a lot. It's a big part of who I am and what I do.
The volunteer project closest to my heart is the Christmas Daddies Telethon. My family has been raising funds for the telethon annually since 2002. In 2008, CTV News named my three sons Maritimers of Week and filmed a feature piece about their CDT volunteerism!
In 2008, I joined the non-profit Kiva.org as a lender. I am an active member making almost 100 micro-loans that focus mainly on female entrepreneurship and agriculture. Please check out my Kiva lender page and consider joining!
I gave myself, heart-and-soul, to teachers and school administration when my three boys were in elementary school. I volunteered over 4,000 hours during those years. No kidding!
Now that my sons are older, I am no longer volunteering in the schools, but instead volunteering ongoing for 6 non-profit organizations offering pro-bono web-development, hosting, and photography. As well, un-related to web-work, I have served as Vice-President of the 250 Vimy Air Cadets Sponsoring Committee for the last three years.
So, you see, when I said that I volunteer a lot - that was no joke!
Now, let's talk about you!
We can arrange a phone call, video call, or in-person meeting to talk about your requirements and working together.